Reinstall Mac OS X
Reset MacBook iMac Mac Mini & Pro
Today I will show you how to reset your operating system on the Mac or how to reset OS X:
---
The easiest way is to reset or restart using the already integrated recovery function on the Mac. Some of you have probably already needed the function. Here is how it works:
The recovery function is initiated via the command key (CMD) and the R key. Both keys must be pressed simultaneously when turning on the Mac. (Note that the key combination does not work on the new M1 devices).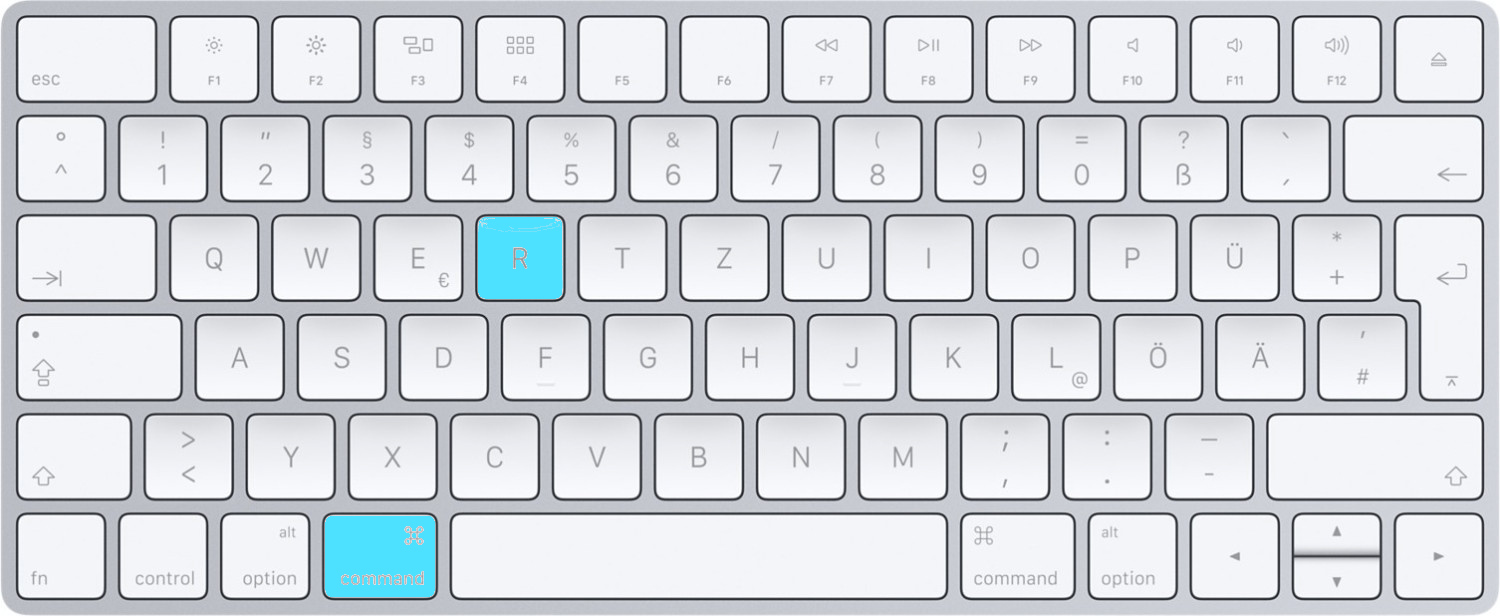 If the Mac does not yet have an Internet connection, you must establish it now.

If the connection is established, a recovery symbol appears. If there is already an Internet connection, the recovery symbol is displayed directly.
Now click on the recovery icon to start the recovery.

Attention only for devices with Apple M1 CPU:
Note for the Apple M1 devices: Turn on the Mac or open the device and hold the power button until the window with the startup options appears. Click the gear icon labeled Options, then click Next.
In recovery mode:
If you want to keep your data and only want to reinstall the operating system because you suspect an error, you can start the installation immediately after you have selected the language. To do this, simply click on macOS reinstall and confirm on continue.

Then you select the drive on which the installation should be and then confirm again.

If you want a completely new installation without any data, the hard drive must first be erased. Thus, the first thing to do is click on the hard disk utility and then confirm with Continue.
In the hard disk utility, now select the drive to be deleted in the left column and confirm with delete.
A window will now appear in which you can enter the name of the drive.
If everything fits then confirm here with delete.

If the hard drive is erased, you can close the hard drive utility. Simply click on the red X.

Now the installation can begin, exactly as described above:



Click Reinstall macOS and confirm with Continue.

Then you select the drive on which the installation should be and then confirm again.
These instructions work for all Macs such as MacBook / Pro / Air , Mac Mini , Mac Pro , iMac from year 2011.